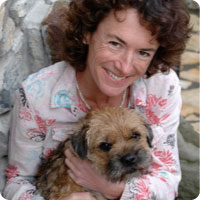 Welcome to this exclusive newsletter from Merrion Charles Private Travel Consultancy!
As one of the most highly recognized and respected Private Travel Consultants with an enviable collection of private luxury properties across the globe, Merrion is proud to represent the stunning and spectacular House of the Blue Balcony in Cartagena, Colombia.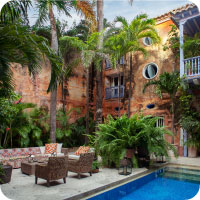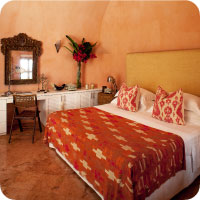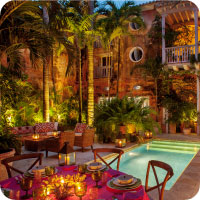 House of the Blue Balcony, Cartagena, Colombia – sleeps 20
To be experienced to be believed, Merrion welcomes you to discover the paradise of the House of the Blue Balcony. In the heart of the historical and lively centre of Cartagena is this magical home oozing in character and atmosphere with luxurious, shabby chic interiors and state of the art facilities including a speed boat to whisk you away to the white sandy beaches of Islas di Rosarios!
UNESCO site – 16th century town palace
Courtyard pool, roof terrace pool and Jacuzzi with 360 degree views of Cartagena!
Spacious living rooms and luxurious en suite bedrooms
In the heart of cultural Cartagena with cafès, piazzas, promenades, restaurants & bustling street life
The paradise of deserted Islas di Rosarios just two hours away by private boat – isolated beaches, snorkeling and fresh lobster for your very own private barbecue!
Charming, professional staff – nothing is too much trouble
You simply won't wish to leave the House of the Blue Balcony
Have a look at this property on our website here.
Contact Merrion directly for full details of this property.